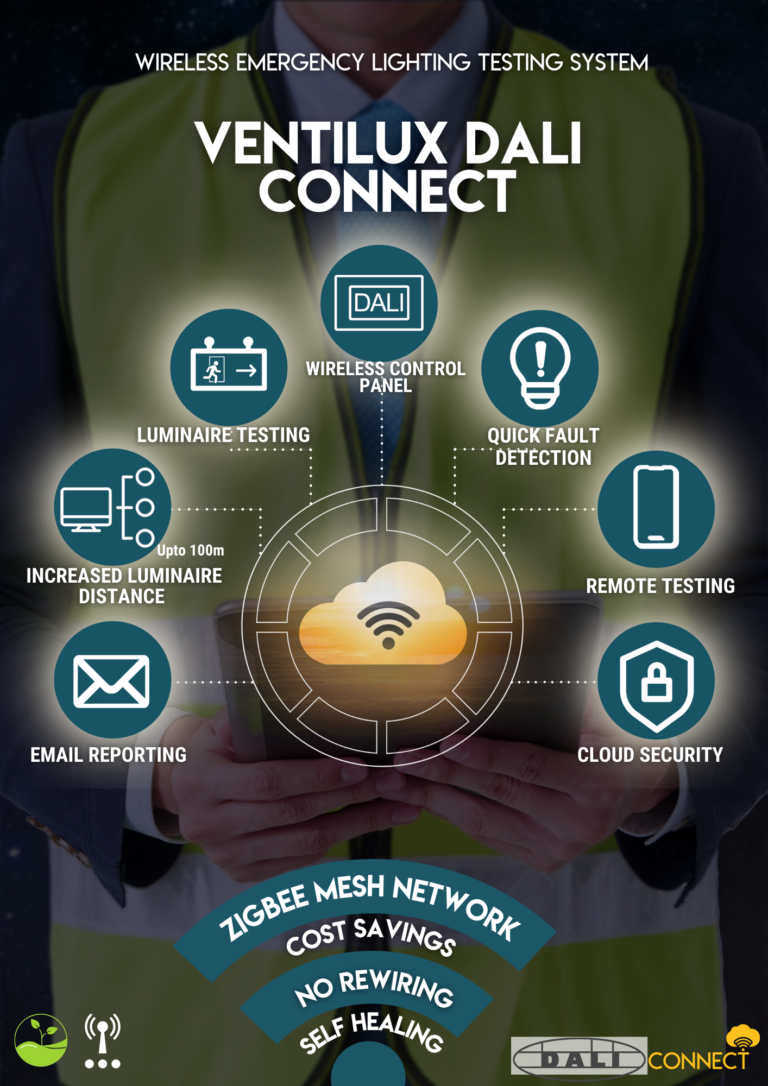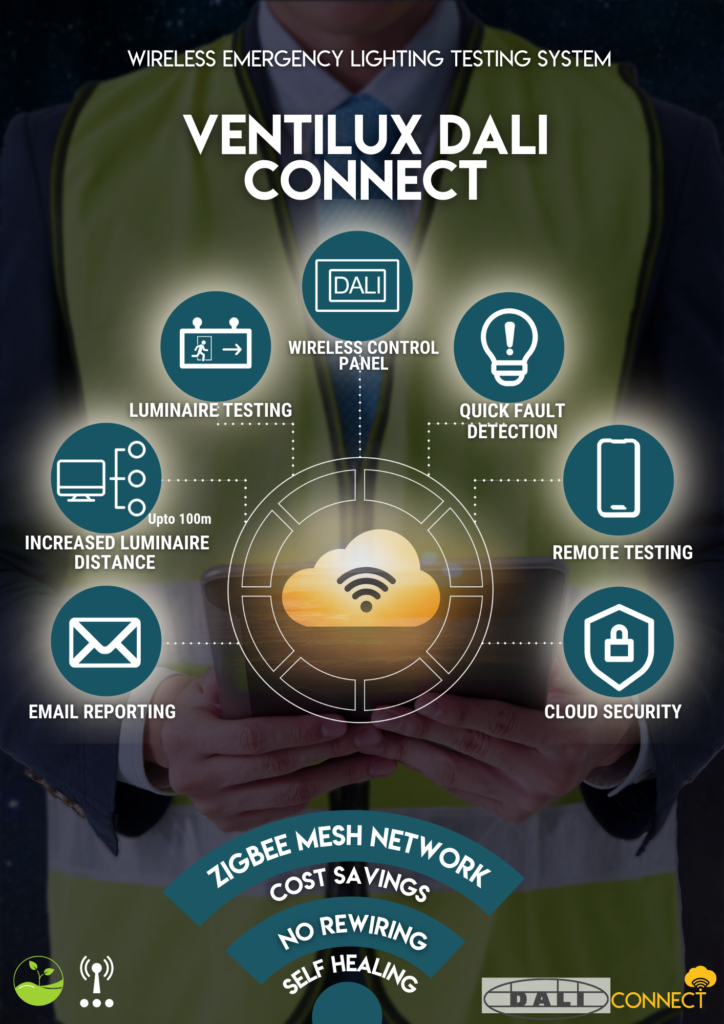 SMART BUILDINGS ARE WHERE THE FUTURE IS HEADED AND VENTILUX DALI CONNECT IS THE SOLUTION FOR WIRELESS TESTING SYSTEMS!!
Ventilux is proud to launch the Wireless DALI Connect. The ZIGBEE MESH NETWORK is backbone of this emergency lighting testing system. It is a self-healing network that routes back to the DALI Control module irrespective of the number of faulty luminaires in the network. Mesh network is far superior to point-to-point.
It negates the necessity of a maintenance engineer to physically/visually check all emergency luminaires on a regular basis, while also not needing to check emergency luminaires during test periods. DALI allows sites to be tested during non-working hours causing less disruption to the work environment saving the end-user money.