The Ventilux Self-Test feature is a stand-alone integral testing solution for small to medium size installations.
The Self-Test module is able to perform a test sequence and report the health of the battery, lamp, or charger via a Bi-Colour LED. Pre-programmed to the testing requirements of EN50172 the Self-Test module offers a cost-competitive solution and peace of mind where automated testing is concerned.
Self Test Diagnosis Indicates
Intelligent Testing System
Intelligent testing module, which can monitor and test self-contained emergency luminaries.
Provides easy to interpret visible fault and diagnostic indicators.
Low-cost automated testing solution.
Offers long-term cost saving on future maintenance costs.
Ideal for small installations.
Fully compliant to EN62034.
Peace of mind that your system is fully compliant with national standards.
The Self-Test also provides a solution where a CTU is not available.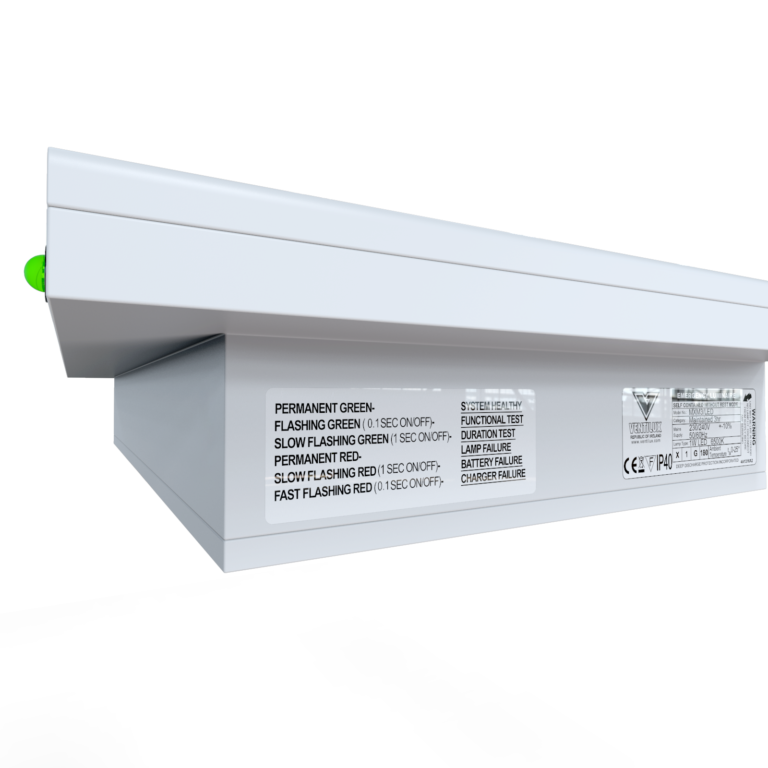 Self Test Diagnosis Indicators