VENTILUX has more than 30 years of experience tailoring our products to the needs of our customers. From design tweaks and logo additions, to the ground-up construction of a new product to meet a niche need, we can provide lighting solutions that suits your requirements perfectly.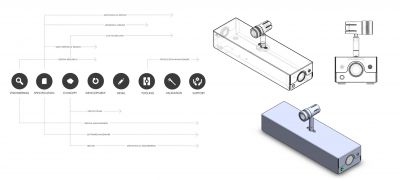 We can modify our extensive range of existing products to better suit your needs, or work with you to custom-make lights to meet your requirements. We've manufactured lights from standard finishes like brass and chrome to blue, green, red, and even pink! for customers who require that personalised touch. Ventilux also offers a vast range of voltages for varying countries throughout the world.
If you have a project that requires a unique product, or a certain colour talk to us today! 

Assestment
to determine the feasible taylor made product designs and to determine a budget.
Escape Route & Exit Signs
To ensure are adequately illuminated and all EXIT signs are readily identified.
Hazard & Risk Identification
All fire alarm panels, call points, firefighting and safety equipment are readily identified

Common Areas

to ensure adequate illumination in plant rooms, car parks, roof areas, toilets, lifts and escalators.
Certs
Ventilux provides design certificates for all its designs.